Experience a Power Heal™ workshop!

Introduction to select Power Heal™ techniques with Lymphology and why it is Key to your health & energy.
The experiences from this event will vary depending on the audience and as well as which Power Heal™ techniques have been selected to be taught and demonstrated.

Content is personalized for all types of different groups of diverse needs.

For a list of various techniques which may be taught at the Power Heal events, see the CLU event page.
See the individual personalized event description found at 'LIVE EVENTS' above, the promotional flier, email, or call the RSVP contact for further details.


Personalized Training Available:
Such as for high performance athletes, teams, and audiences, including the following activities and more:

Power Heal The Golfer - (Stay in alignment before each swing - without spending too much money on therapy)
Power Heal The Fire Fighter - (52% of them currently die from a heart attack, which is not necessary)
Power Heal The Martial Artist - (First learn to heal!)
Power Heal The Healer - (Massage & Sports Therapist, Reiki Practicioner, Naturopath, Chiropractor, Nurse, Medical Doctor, etc...)
Power Heal - Yoga
Power Heal - PAIN! - (with High Speed Relief™)
Power Heal The Athlete - (Personalized for Football, Basketball, Hockey, Cheer, Dance, or Gymnastics Teams, etc...)
Power Heal The Realtor - (An option to paying expensive health insurance which many people are realizing is just staying super healthy and being empowered to heal, even in many emergency situations!)

Also available:
Power Heal The World, Your Nation, Province, State, City, Town, Tribe, Business, School, Spiritual Group, Family and YOURSELF!
etc...

Have an audience? Ask about experiencing a live demonstration for your group!

Other demos are available for large audience envolvement producing certain instant results every single time and can be done in as little as 3 to 15 minutes as a fun entertainment and educational integration for many different types of events - such as half times at sporting events.


By divine design, our bodies hold the power to heal themselves. Come and discover "hidden treasures of knowledge" where absolute truths are converted to experience and wisdom - the priceless research which lays the scientific foundation of all the healing arts and all personal development.

---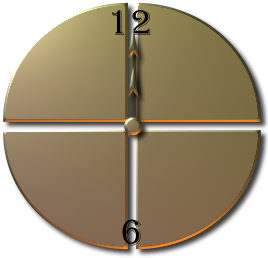 Holding Seminars in Your Area?

We are planning several events
from coast to coast and around various parts of the world.
Let us know if you'd like to help us organize an event in your area.


Other qualified instructors may also have events listed here.

Contact us for further details.




---

Use of this site is governed by our Terms of Service. We do not provide medical advice, diagnosis, or treatment. The material on this website is provided for educational purposes only. See additional information.
Copyright © Clarity University 1981-2012 - All Rights Reserved