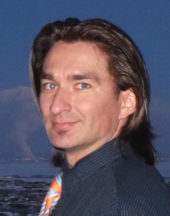 International Speaker, Trainer, & Author
Dr. Stephen Ezra West, DD, DL, PMD* [non-secular]

'Dr Ez' has helped refine the science of healing and empowerment.
An inspirational, world peace and empowerment leader,
his experience will empower you beyond healing.

Join the Race For The TRUTH facebook group, for future event notifications.



Experience a unique Instant Mass Healing™ powered by pure truth!
RSVP's & Registration - No one is turned away due to financial comfort levels.

The schedule for Dr Ez is booked solid.

The following does not reflect his complete schedue.
Date & City Quicklist:

March 11th - Los Angeles

TODAY - International Broadcast Online - Zero Disease class

TBA 2017 - India

TBA 2017 - Daytona Beach - New Smyrna Beach, Florida

Planning: UK - London, England, Hawaii, Texas, Georgia, New York

International: Asia, Australia, Canada, Europe, & South Africa
---
International Online Broadcast
Today! Just a few clicks away!




Click on event title for a more detailed description and order details!

Learn the science behind all healing and empowerment.

This is a pre-requisite class for all other live and online classes!

SPECIAL OFFER!
Zero Disease - 2 hour online class
No one is turned away due to financial challenges.
Get convenient online access NOW!

Priceless Value! - Empower yourself NOW!
---
New for 2017!

Click on event title for more info! ONLINE multi-media and LIVE!
---

TBA @ TBA
---

TBA @ TBA
---

CLU - "It's the university with a CLU!" — Power Heal Training Day
TBA @ TBA

In the past, lifetime membership and certification fees were required to experience these priceless techniques. Now, you can experience these classes, which you can also credit towards the complete Applied Lymphology Course and certification fees this same weekend.

When you buy a car, do you test drive it first? That's what you can do with this program and everyone who experiences these events is doing everything they can to take that next step!
---
Live Event RSVP's & Registration:

Experience the miracles.

You may pay in person or online:





RSVP by Phone or Email

If you RSVP in advance (not the same day) via e-mail or phone, you can pay at the door and still take advantage of a 'SPECIAL OFFER'.
Just be sure to give us your name, phone number, and the number of people you're bringing with you.


Space is limited - and when an event no longer has space available, it will say (FULL EVENT) rather than a $ amount.


Health Insurance vs Health Assurance:
You can buy insurance - we know what that system is all about and what the results have been.
But you can't buy Health Assurance - you have to learn and earn it!
---

Holding Seminars in Your Area?

We are planning several events
from coast to coast and around various parts of the world.
Let us know if you'd like to help us organize classes in your area.


Other qualified trainers of Clarity University, CL's, DL's, and PMD's, may also have classes listed here.

Contact us for further details.




---
Personalized Training Available:

Such as for high performance athletes, teams, and audiences, including the following activities and more:
Golf, Football, Basketball, Hockey, Gymnastics, Cheer, Dance, Tumble, Lift, Run, Cycle, Sing, and Actors.

Empower the:

Golfer - (Stay in alignment before each swing - without spending too much money on therapy)
Football Player
Basketball Player
Hocky Player
Gymnast
Dancer
Runner
Cyclist
Singer
Martial Artist - (First learn to heal!)
Body Builder
Extreme Fitness Professional
etc...

Empowerment for your Healing Profession:

Medical Doctor
Nurse
Chiropractor
Naturopathic Physician
Sports Therapy Practitioner
Massage Therapist
Esthetician - (Discover Sub Pressure Esthetics™ - how health & beauty go hand in hand)
Reiki Practitioner
Yoga Instructor
etc...

And of course, empowerment for other Professionals:

Executive
Realtor
Sales Team
Fire Fighter
Peace Officer
etc...

Have an audience? Ask about experiencing a live demonstration for your Club, Organization or other group!

Other demonstrations are available for large audience envolvement producing certain instant results every single time and can be done in as little as 5 to 15 minutes as a fun entertainment and educational integration for many different types of events - including pre-game and half time shows at sports events.
---
Financial help is available for our complete training, including:


---

Disclaimer: *DL (Doctor of Lymphology), PMD (Doctor of Preventive Medicine) are Non-Secular, Non-Licensed & Non-Medical doctorates.
The material on this website is provided for educational purposes only. We do not provide medical advice, diagnosis, or treatment.
Use of this site is governed by our Terms of Service. See additional information.
Copyright © Clarity University 1981-2017 - All Rights Reserved